Welcome to Aqua-Bright, the Leader in Outdoor Landscape Lighting, Lawn Irrigation, Holiday Light Design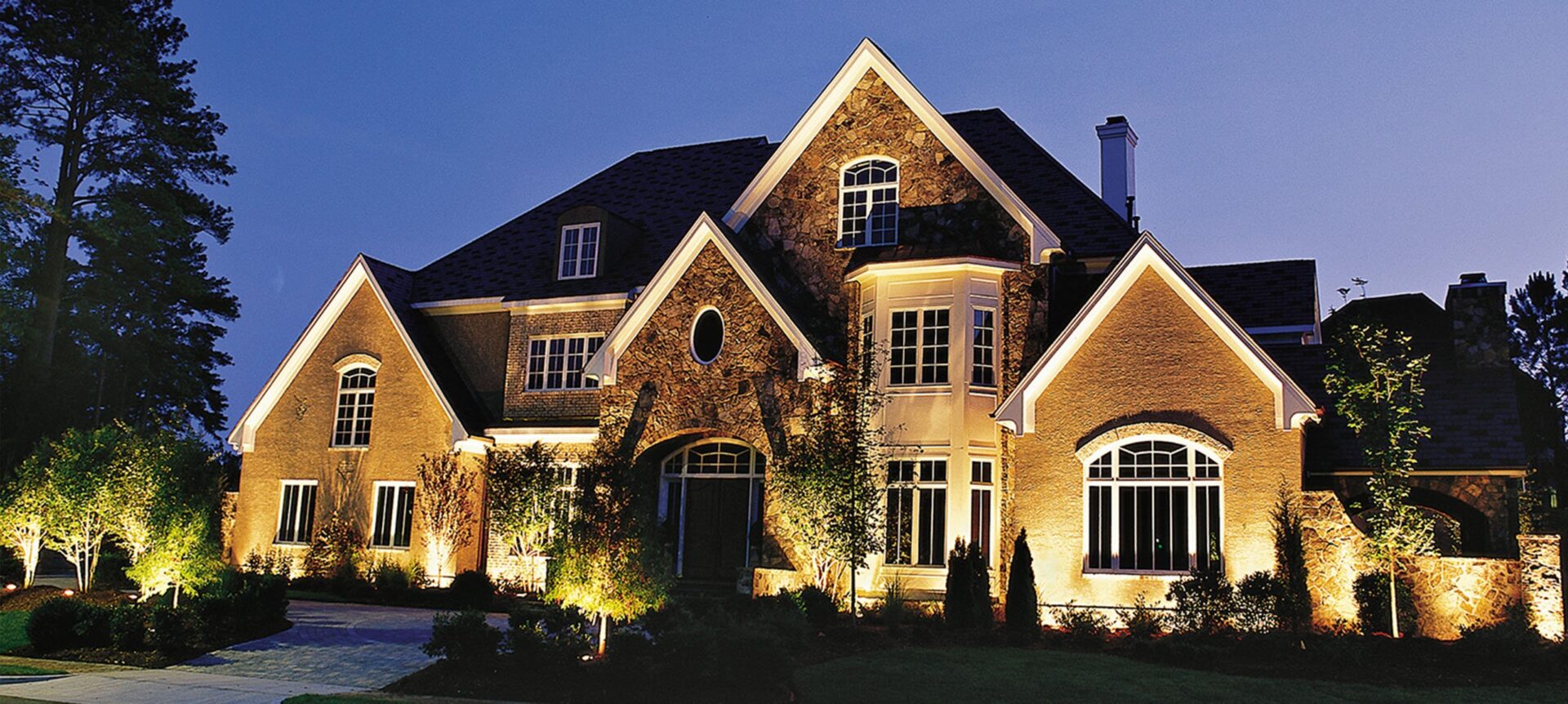 We service:
Howard County
Carroll County
Montgomery County
Anne Arundel County
Greater Washington DC Metro
Northern Virginia
Outdoor Landscape Lighting & Design
From lighting for pathways or curb appeal to landscape packages or security, our Team can customize an easy-to-use system specific to your needs, home or business, and budget.  We offer a variety of custom lighting systems that can be installed for:
Front Walkways and Paths
Entryways, Gates
Landscaping, Trees, Plant Beds
Front Porches and Steps
Driveways
Patios, Decks
Swimming Pools, Pool Houses
Fireplaces, Fire Pits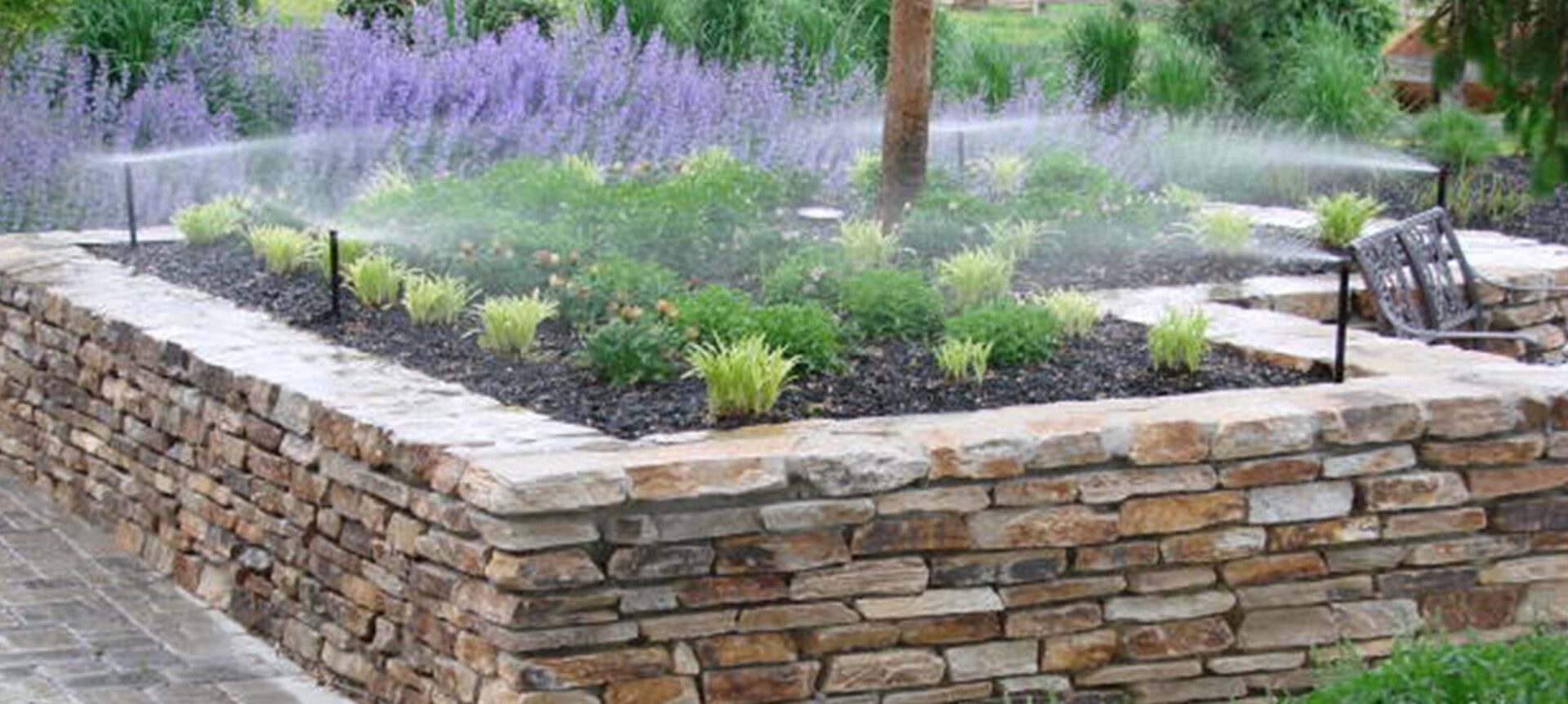 Our Irrigation and Drainage Teams can keep your lawn vibrant and healthy from the Spring and through the Fall, each and every year.
Our custom-built systems are easy to maintain and operate and can be controlled with a "set it and forget it" process.  Maintenance plans are also available when the systems need to be closed for the winter season or opened for the spring season, and maintained throughout.
Click above to learn more on our Irrigation Systems.
Holiday Lighting Services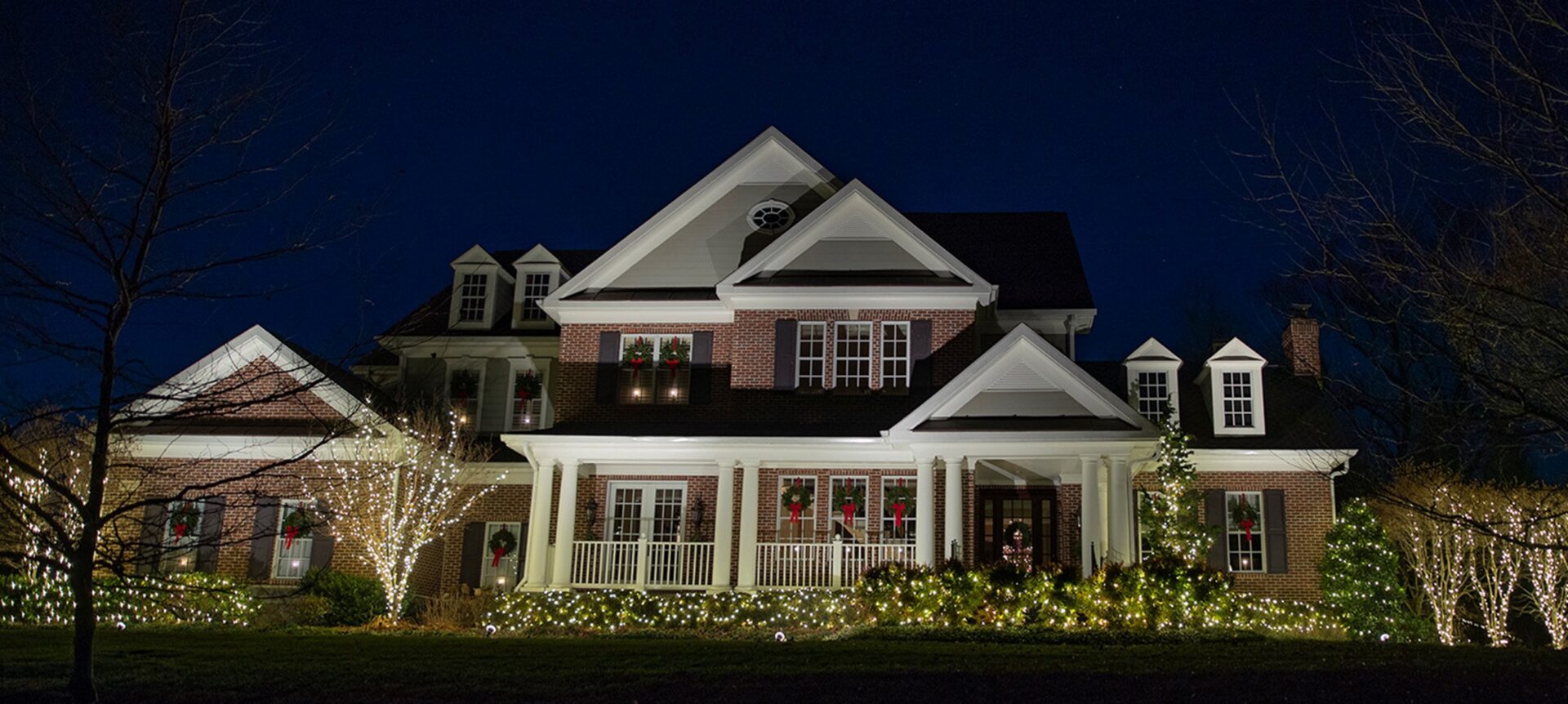 When the holiday season is upon us and you want to razzle and dazzle your home with spectacular lights, give us a call!  Whether you are looking for roof line lighting or a system that will be worthy of a magazine, our professionals can create a solution that will exceed your expectations.
From your own home or place of business, a restaurant or community center, or decorating a commercial property or via a HOA association, contact us today to learn how we can create an amazing visual experience for the holiday season.
Lighting System Maintenance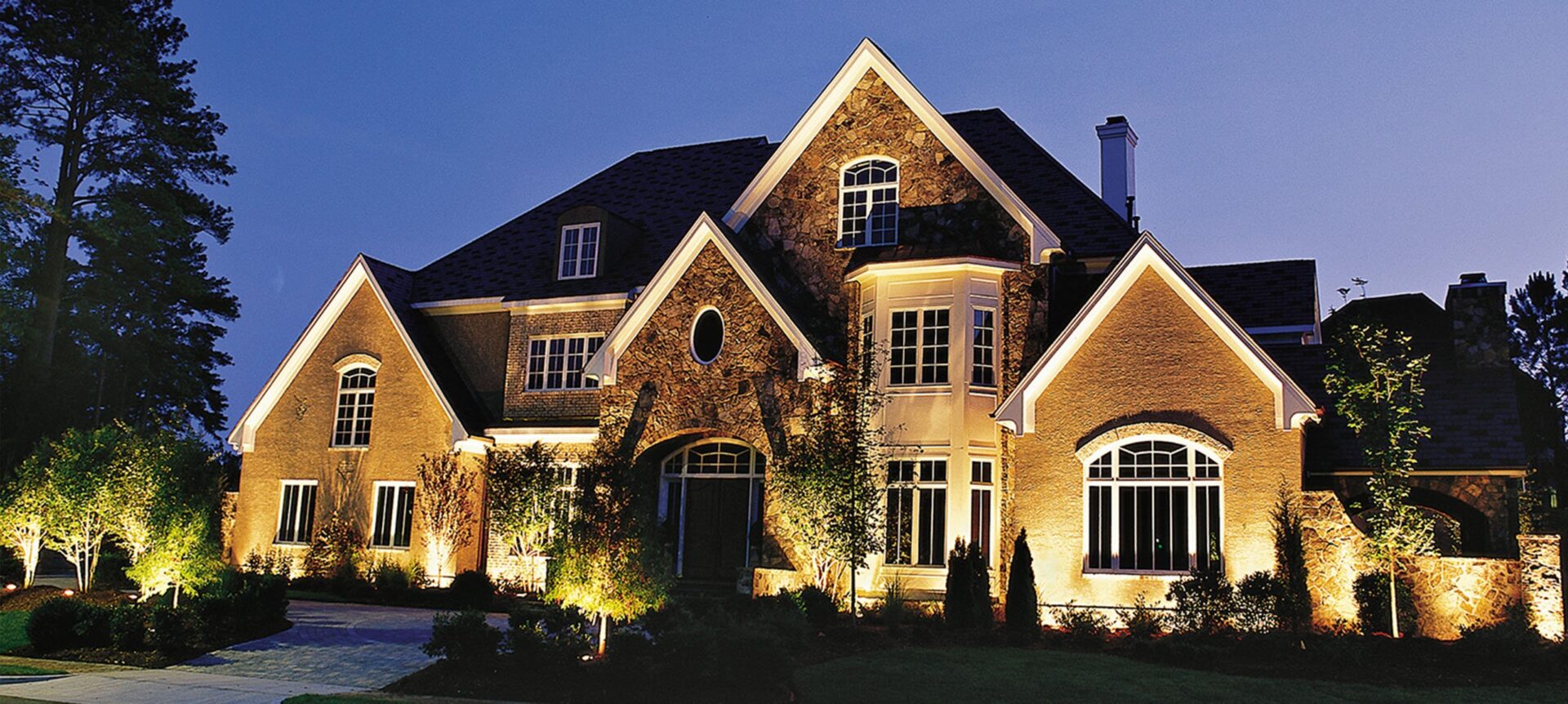 While all of our lighting systems are easy to use and operate, maintenance is important to ensure that they last for a long time.  At Aqua-Bright, we offer many service options, such as a bulb replacement or system refresh, to a full system control check or upgrade.  For complete details, please contact our office to learn more.
Irrigation System Maintenance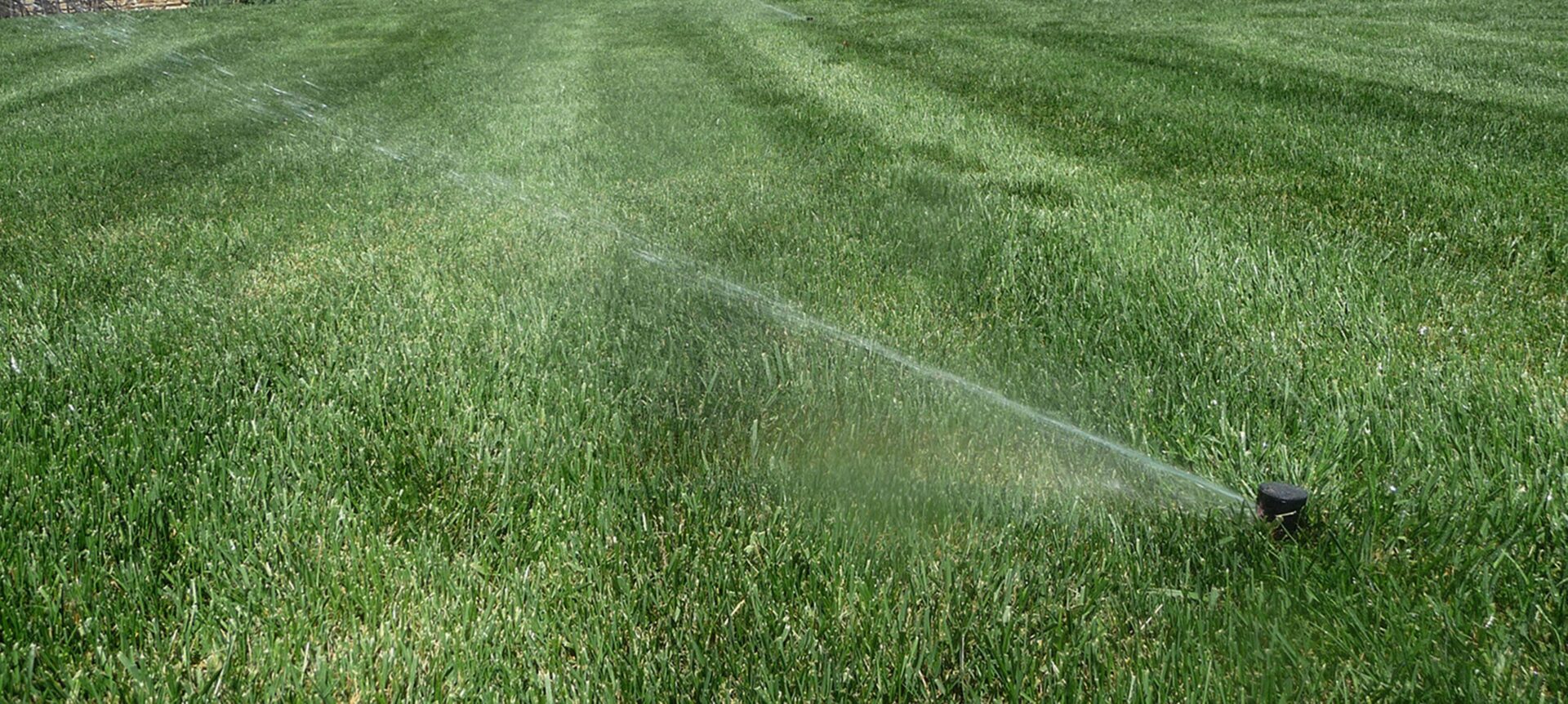 Our high-tech irrigation systems are incredibly easy to use and operate.  The systems will automatically operate as planned and on a pre-determined schedule.  As the weather gets cooler – and as spring nears – it is important to properly maintain your system to avoid any freezing, cracking, and other proper care.  At Aqua-Bright, we offer many service options and plans that will ensure your system lasts for years, worry-free.
Aqua-Bright did a fantastic job installing an irrigation system at my home. This is the second irrigation system I have had installed, so knew what to expect. Kevin and his team have exceeded my expectations at every opportunity. First, the estimate was timely, complete and reasonable – I had a number of other estimates. Second, the qualify of the equipment Aqua-Bright installs is top notch. The sprinkler heads are high quality providing good coverage of the yard. The controller is easy to operate via the app and Kevin's team was very patient in setting it up and showing me how to use it. Service after the sale has been excellent and hassle free. I had a couple of minor issues after the install that needed adjustment, and the Aqua-Bright team came out to do the work without complaint. I have been recommending Aqua-Bright to my neighbors. I would absolutely use Aqua-Bright again in the future for an irrigation install. Five stars.
Aqua-Bright is the best irrigation & lighting company in the DC area. We have used many companies and are always impressed with their professionalism and promptness. They have taken great care of our systems for the past few years and will for many more!
Aqua-Bright installed an irrigation system for most of our property. They did a great job on installation. We are now under a service contract with them for annual maintenance and are very pleased with their service and employees.
Aqua-Bright
12885 Old Frederick Rd.
Sykesville, MD 21784
410-489-9009