Outdoor Lighting Design & Installation
Columbia, Laurel, MD
Outdoor landscape lighting can be one of the best investments you can make for the outside of your home. At Aqua-Bright, we offer custom lighting and design solutions for your landscaping and outdoor living spaces.   All of our equipment is of the highest quality, warrantied, and installed by our in-house licensed professionals.
Aqua-Bright serves Howard County, Montgomery County, Carroll County, Washington DC Metro.
We offer a variety of custom lighting systems that can be installed for:
Front Walkways and Paths
Entryways, Gates
Landscaping, Trees, Plant Beds
Front Porches and Steps
Driveways
Patios, Decks
Swimming Pools, Pool Houses
Fireplaces, Fire Pits
There are many benefits to a professionally-installed outdoor landscaping lighting system. Most importantly, a well-lit landscape around your home provides an added sense of security in the evening and into the night hours. From illuminating a walking path or driveway, or up-lighting the perimeter of the home, lighting also helps reduce possible crime and walking hazards in the dark or dimly-lit areas.
We provide outdoor landscape lighting installation for Howard County, Carroll County, Montgomery County, Anne Arundel County, Greater Washington DC Metro, Northern Virginia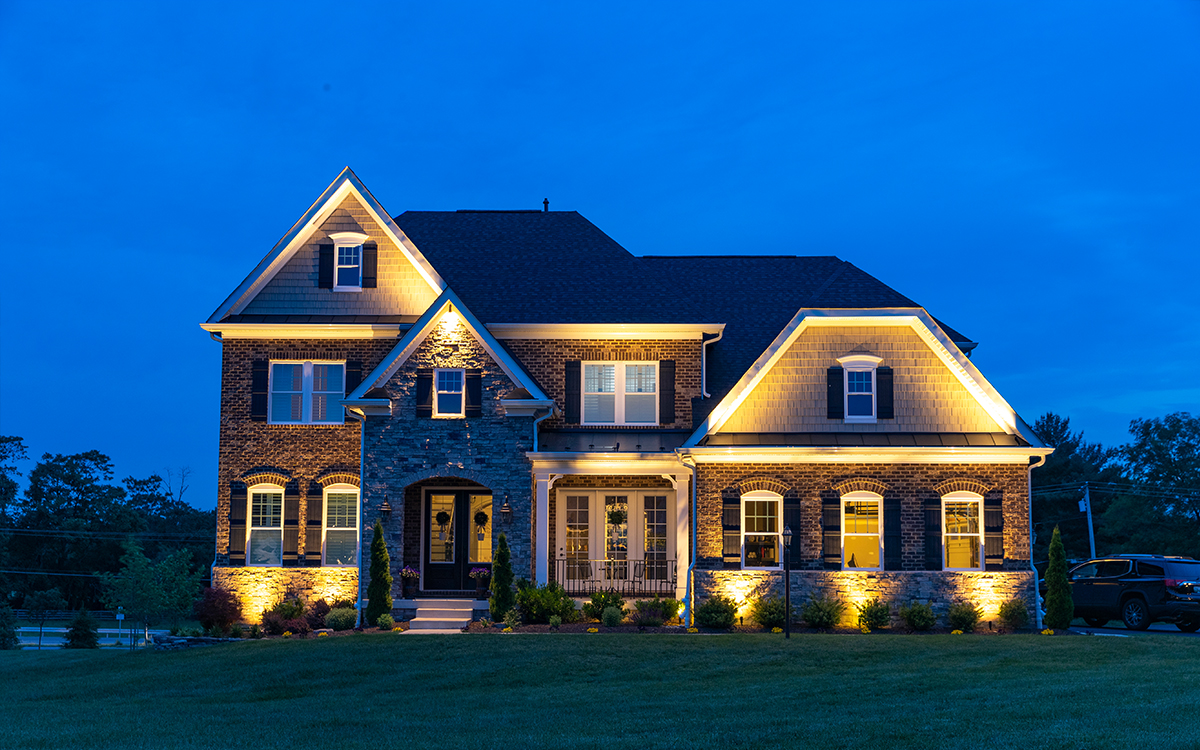 A custom outdoor lighting system is also very beneficial when used for accenting particular areas around your home. Whether the purpose is to highlight or showcase a particular outdoor element, like a fireplace, tree, or water fountain, the custom lights allow the outdoor space to be more of a central focus. If you have a pond, swimming pool, or other water feature, we also offer underwater lighting systems.
At Aqua-Bright, we use a variety of lights that best compliment the landscape of our customers. If illuminating a large area, a brighter light, or multiple lights, may be used, or vice versa for a smaller area. For walking paths, we often use a low-level, energy-compliant lighting system that provides a soft, even glow. Not only does it look great, but it helps anyone walking around the area in a safe manner.
All of our systems are built with easy-to-operate timers. Therefore, you can setup the system to go on and off whenever preferred and go about your day! Some systems also feature smartphone control, with a free Iphone / Android app, that allows you to control the lights no matter your location.